Katie VanZeeland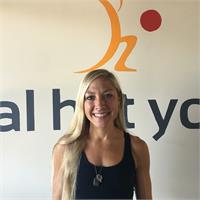 Katie started coaching over 20 years ago. She instructs fitness classes, bootcamps, and spin classes. She runs her own business as a Reiki Master Teacher doing intuitive energy healing sessions, teaching & guiding meditation, and offers lots of other magical good-for-the soul classes.
She recently finished her 200-hour yoga certification at The Asheville Yoga Center in Asheville, NC. Katie loves how yoga is a beautiful bridge between fitness/physical health and the Spiritual connection/expansion and the energy body.
Katie hopes to create an authentic, safe space to allow people to open a doorway to their personal yoga experience and to allow their brilliant light to shine forth.
Katie VanZeeland is currently not instructing any classes.