Georgia Vogel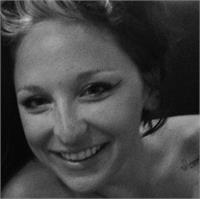 Georgia earned her 200 hour certification with Mark White and Shelly Lowther in a Power Yoga, Baptiste Inspired Program located in Beaufort, South Carolina. Though a recent graduate, she is infatuated with teaching and devoted to sharing the benefits of the practice and the lifestyle.

Diagnosed with Juvenile Rheumatoid Arthritis as a child, Georgia turned to yoga for an alternative medicine at the ripe age of nine and has never looked back. Originally using yoga to heal the body, she has only more recently turned to Power Yoga for strengthening as well.

Dedicated to sharing this practice with others, Georgia teaches an energetic practice that combines power with self-healing and presence.
Georgia Vogel instructs the following:
This is a shortened version of one of our most popular Hot Power Yoga classes. Because it's shorter, it caters to multiple levels. It's a great way for newer students to work up to the intermediate/advanced class while advanced yogis will know what to do to intensify their workout. Because core strength is required for the more advanced postures, this class is sure to include a few great core strengthening moves! This is one great, fast paced, powerful, sweaty, and FUN 60 mites! Note: because of the fast pace we do not recommend this class for brand new students.