Micole Price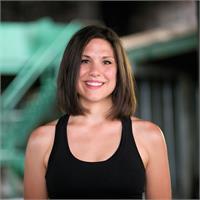 Micole started practicing yoga at 16 years old as mere means to stay fit. As her practice progressed, she began to see the benefits of yoga extend beyond her mat, alleviating anxiety and fear, and reconnecting Micole with her creative spirit. It wasn't long before she knew that sharing yoga with others was her life's calling.

Micole is trained in Sanga or community yoga, a hot power Vinyasa that focuses on service to others and reuniting each person with their one True Self. She completed her 200 RYT training through the Yoga Shelter, founded by Erik Paskel, in her hometown of Detroit, MI. She plans to continue her training to further specialize in teaching athletes and children.
Micole Price instructs the following:
If we could, we'd make this class mandatory. The harder you work your body, the more you NEED Yin Yoga. Suitable for almost all levels of students, Yin Yoga is a perfect complement to the dynamic and muscular styles of yoga (and other forms of exercise) that emphasize internal heat, and the lengthening and contracting of our muscles.

Yin Yoga targets the connective tissues (such as the ligaments, bones, and even the joints) that normally are not exercised very much in a more active style of asana practice or other forms of exercise. Many of the stretches focus on the hips, pelvis, and lower spine as many problems and injuries (such as knees, ankles, back and neck) can be lessened and prevented by dealing with tight hips. Very therapeutic - and to make it more so, we've added some heat. Plan to attend, your body will thank you!