real hot yoga

Knoxville
Our second Knoxville location is NOW OPEN in Bearden!
Classes will be labeled either WEST HILLS (this is our original Suburban Plaza/Trader Joe's plaza in West Knoxville) or
BEARDEN (this is our new satellite studio inside Bullman's at 4589 Kingston Pike/in the Western Plaza "down under" shops behind/below Fresh Market)
Upcoming Courses & Workshops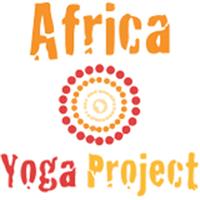 Africa Yoga Project - Handstands, Hugs & Happiness Tour at Real Hot Yoga

with

Isaac &

John from AYP
Tue, Aug 14, 2018 at 6:30 pm - 7:45 pm
Real Hot Yoga is honored to co-host the Africa Yoga Project's "Handstands, Hugs & Happiness" tour at the studio on Tuesday Aug 14 with a dynamic class at 6:30pm and a reception afterwards.

Do not miss the oppportnity to meet and practice with amazing Kenyan teachers Isaac and John, trained by the Africa Yoga Project. They will lead a power flow class rooted in gratitude, personal power, love and connection all to the sound of African Drums. This is not an everyday experience and will open your heart and your mind.

The Africa Yoga Project was created in 2007 to train youth and build the wellness industry so that previously un- or under-employed youth from marginalized communities earn a self-sustaining income as community leaders who have the ability to build healthy, wellness promoting communities. Over the past 11 years AYP has grown and adapted into a million dollar non governmental organization changing lives through wellbeing across Africa and the world.
Over 6,000 people participate in 360 community yoga classes weekly in 80 locations. More than 300 young people, have been trained as teachers, are earning a living wage by teaching yoga to people who otherwise would not have the opportunity.
A minimum donation of $30 is required to attend. However, additional, optional donations are welcomed and appreciated. 100% of workshop cost and any additional donations go directly to the Africa Yoga Project.
Learn More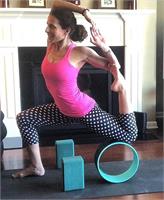 Yoga Wheel Workshop

with

Jill

Bartine
Sat, Aug 18, 2018 at 3:00 pm - 5:00 pm
You've surely seen yoga wheels on Facebook and Instagram. Ever wondered what the fuss was all about? This is a workshop that can truly help you transform your yoga practice.
A yoga wheel can be used to:
* massage and "foam roll" your leg, arm, and back muscles
* help you heighten awareness of alignment and balance in your postures
* give you a frame of reference to more safely deepen your postures
* aid and support your back into more flexible backbends
* give security and help you access more advanced postures like inversions
* work your core in a new way
* change up your practice and learn something new
Join Jill as she explores the many ways incorporating a yoga wheel can transform and deepen your practice. This workshop is for:
* newer students with a basic knowledge of poses (a couple months experience is recommended)
* yogis with a regular practice
* advanced students
* RYTs (you will get 2 CEU credit hours for this workshop)
To sign up you have THREE options:
1) $30 - discounted price because you have your own wheel and are going to bring it to class
** make sure it's a standard 12" wheel that is open in the middle (slightly larger if you are very tall)
2) $35 - you will borrow one of our wheels
3) $50 - your very own wheel to take home is included in the workshop* *this option is available with advanced purchase through Aug 5th only! No exceptions. Wheels purchased after the workshop are available at the full manufacturer's retail price of $39.99
Learn More