Real Hot Yin Yoga - All levels
This class is taught by: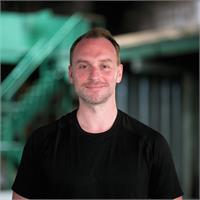 Gary is one of our top graduates from our 2015 Real Hot Yoga 200-hour Yoga Alliance teacher training. We are excited to welcome him to our team of exceptional instructors.
Gary, in turn, is excited to share his knowledge and passion of yoga with all of you.
Yin yoga works on a deeper level, getting into the joints and lengthening connective tissue (tendons and ligaments). Because the majority of yin yoga poses target the area between the knees and the waist it's a must for runners and athletes. This particular Yin class also holds the key to advancing in your yoga practice - or any other sport. There are 2 things that can either help you progress or give you a competitive edge, or, without can hinder you... flexibility in the hips and core strength. So in addition to therapeutic deep stretching, we've added in a few things to strengthen your core and get your heart rate up!
See what a difference Real Hot Yin yoga can make in the rest of your practice! In this class the intense heat (105˚) creates even deeper results. The quicker the muscles relax, the sooner you can get into the deeper work.
What poses do you find challenging? There's a yin pose to help!
Upcoming classes: