Real Hot 21 - ALL levels
This class is taught by: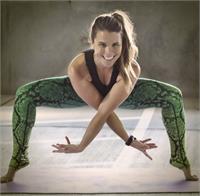 Emily completed her 230-hour yoga teacher training at The Asheville Yoga Center in Asheville, North Carolina. As a long-time yoga practitioner she loves the empowering, nurturing, calming, soothing, balancing, and joyful gifts it offers every time she steps on her mat. As an instructor she loves to share this with you!
Emily loves to teach, travel, hike, play with her dogs, hang out with her friends and meet new people, and she loves how yoga helps her do all of these things. She also loves that yoga can become a common language and bring people together, and she is passionate about creating a safe space for people to move and breathe.
Emily is a natural born teacher. In addition to teaching yoga, she is also a French professor.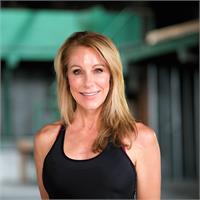 Kristi first discovered yoga in Boulder, CO but committed to a steady practice when she moved to Nashville in 2008. With a committed practice she became stronger, had more energy and started to eat and sleep better. On days she practiced her mind was more centered, she was more accepting and patient with those around her.
In 2012 she decided to take teacher training, completed her RYT200, and immediately started teaching Hot Hatha and Power Yoga in Nashville.
Her goal is to create a space, where students are challenged mentally and physically in a safe, supportive environment. Likewise she continues to seek out opportunities to challenge herself through workshops, new teachers, and a committed practice.
Kristin looks forward to getting to know a new community of yogis in Knoxville!
Our most popular class in the Real Hot Series: This 75 minute class features 21 classic hatha yoga poses, performed in a set sequence* which is designed to work the body from from the inside out. Systematically compressing and opening the body massages and stimulates organs to rid the body of toxins, aid in digestion, and rev the metabolism. The "side effect" is up to 600 calories per hour burned plus a complete toning of all major muscle groups! The 105˚ room temp will help to further your detox with a good sweat! So dress or undress accordingly to our controlled heat – no long sleeves or long pants please! Remember to bring a BIG towel! * While this is a set sequence it is not scripted so each instructor brings their own experience and expertise to your practice.
Upcoming classes: