Hot Power Yoga - Intermediate/Advanced
This class is taught by: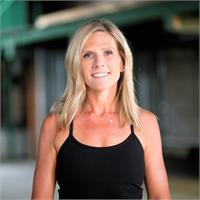 Tracy recently moved to Knoxville from sunny Southern California. It was years ago in So Cal that a dear friend first introduced her to yoga, and it was "love at first practice". Ashtanga based vinyasa and power flow yoga is her passion and yet she definitely knows when it's a day for a restorative class. Her goal is to make yoga welcoming and comfortable for all and to take the "fear or mystique" out of yoga. She wants to make each class fun and enjoyable, yet focusing on breath, alignment. She is crazy in love with her three boys and is thankful and blessed to spend her time sharing and teaching yoga to practitioners new and old.
This high energy 90-minute power yoga class emphasizes core strength and alignment and features plenty of opportunities to take your practice into arm-balances, inversions and other more advanced versions of poses. Because of the faster paced nature of this class, this class is best suited for those with a current established yoga practice.
Upcoming classes: