Real Hot 17 - ALL levels
This class is taught by: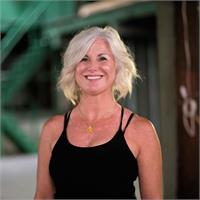 Joanna is one of our top graduates from our 2015 Real Hot Yoga 200-hour Yoga Alliance teacher training. She is also working towards her mastery, 500-hour, certification. We are excited to welcome her to our team of exceptional instructors.
Joanna, in turn, is excited to share her knowledge and passion of yoga with all of you.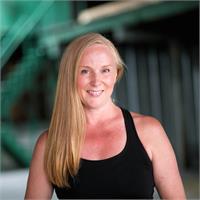 Yoga has been a long-time passion for Cindy. She attended her first yoga class in 1998 and was hooked. In 1999 when she began traveling extensively for work she packed her running shoes and a yoga mat and looked to running and yoga to keep her sane, happy, and fit wherever she went.
Over the past couple years, with a lighter travel schedule she took her yoga practice to a whole new level and began practicing 3-5 times a week in a studio environment. Seeing the need for a great yoga studio in West Knoxville, Cindy completed her RYT-200 training and decided to partner with a friend and open Knoxville's first state of the art hot yoga studio.
With a busy studio to run, Cindy teaches just one class per week, but she's always around to offer support and looks forward to meeting everyone.
The perfect Real Hot class to get you started: This 60 minute class features 17 classic hatha yoga poses, performed in a set sequence* which is designed to work the body from from the inside out. Systematically compressing and opening the body massages and stimulates organs to rid the body of toxins, aid in digestion, and rev the metabolism. The "side effect" is up to 600 calories per hour burned plus a complete toning of all major muscle groups! The 105˚ room temp will help to further your detox with a good sweat! So dress or undress accordingly to our controlled heat – no long sleeves or long pants please! Remember to bring a BIG towel! * While this is a set sequence it is not scripted so each instructor brings their own experience and expertise to your practice.
Upcoming classes: