Real Hot 25 - ALL levels
This class is taught by: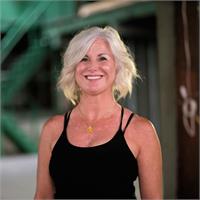 Joanna is one of our top graduates from our 2015 Real Hot Yoga 200-hour Yoga Alliance teacher training. She is also working towards her mastery, 500-hour, certification. We are excited to welcome her to our team of exceptional instructors.
Joanna, in turn, is excited to share her knowledge and passion of yoga with all of you.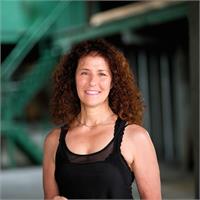 Karen started on her fitness journey 30 years ago; Body Building, Aerobics, Tennis, Personal Training, Spin, Pilates, and finally YOGA. She accidently fell into teaching, started training in all the above disciplines, and became a certified instructor.
For yoga specifically, she completed two 200 RYT sessions, with a strong emphasis on Hatha, Karma, Jnana, and Bhakti Yoga. Her desire to watch and teach and help people break through and become strong and confident are her motivation behind teaching and seeing the amazing. She also enjoys witnessing the physical, mental and emotional shifts that people make through exercise.
Everything she trained for before yoga, was her preparation for yoga. Yoga finds us when we are ready. Those who are inflexible, need yoga to become more flexible. Those who are weak, need yoga to become strong. Those who are stressed, need yoga to become relaxed. She hopes to see you on the mat soon!
This 90 minute class features 25 classic hatha yoga poses, performed in a set sequence* which is designed to work the body from from the inside out. Systematically compressing and opening the body massages and stimulates organs to rid the body of toxins, aid in digestion, and rev the metabolism. The "side effect" is up to 600 calories per hour burned plus a complete toning of all major muscle groups! The 105˚ room temp will help to further your detox with a good sweat! So dress or undress accordingly to our controlled heat – no long sleeves or long pants please! Remember to bring a BIG towel! * While this is a set sequence it is not scripted so each instructor brings their own experience and expertise to your practice.
Upcoming classes: