Power Yoga - level 1
This class is taught by: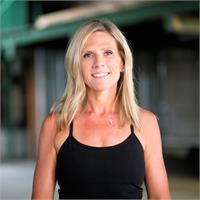 Tracy recently moved to Knoxville from sunny Southern California. It was years ago in So Cal that a dear friend first introduced her to yoga, and it was "love at first practice". Ashtanga based vinyasa and power flow yoga is her passion and yet she definitely knows when it's a day for a restorative class. Her goal is to make yoga welcoming and comfortable for all and to take the "fear or mystique" out of yoga. She wants to make each class fun and enjoyable, yet focusing on breath, alignment. She is crazy in love with her three boys and is thankful and blessed to spend her time sharing and teaching yoga to practitioners new and old.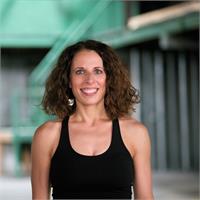 Jill has been a teacher for more than half her life. As a classically-trained flutist who performs with the Knoxville Symphony Orchestra, her first outlet for her teaching passion was music, and she is thrilled to now be able to add yoga to her teaching repertoire. She has been a student of yoga since 2002 and completed her 200-hour RYT certification in August 2011. Professional musical performance employs breath, body awareness, energy, flow and harmony — all qualities of successful yoga practice. Jill weaves together these similarities between music and yoga into the courses she teaches, helping her students to feel harmony with their bodies and spirit, and those around them. Jill teaches all levels of Vinyasa, or flow style yoga, from beginner through power.
Flow/Power/Vinyasa - Call it what you want, it's one of our favorite classes! Power yoga offers an excellent way to tone & strengthen muscles, increase heart rate, and burn calories...and then some! Challenge yourself, feel great, and prepare to power through the rest of your day… or evening. Don't let the "level 1" fool you! Level 1 simply means more detailed descriptions, and optional/revised poses taught, but first timer or experienced yogis will both get a GREAT workout! Note: Often the heat level is simply a mental challenge. For those who don't want to jump right into a "hot" class, we offer this "warm" 85-90˚ class as a great starter class!
Upcoming classes: